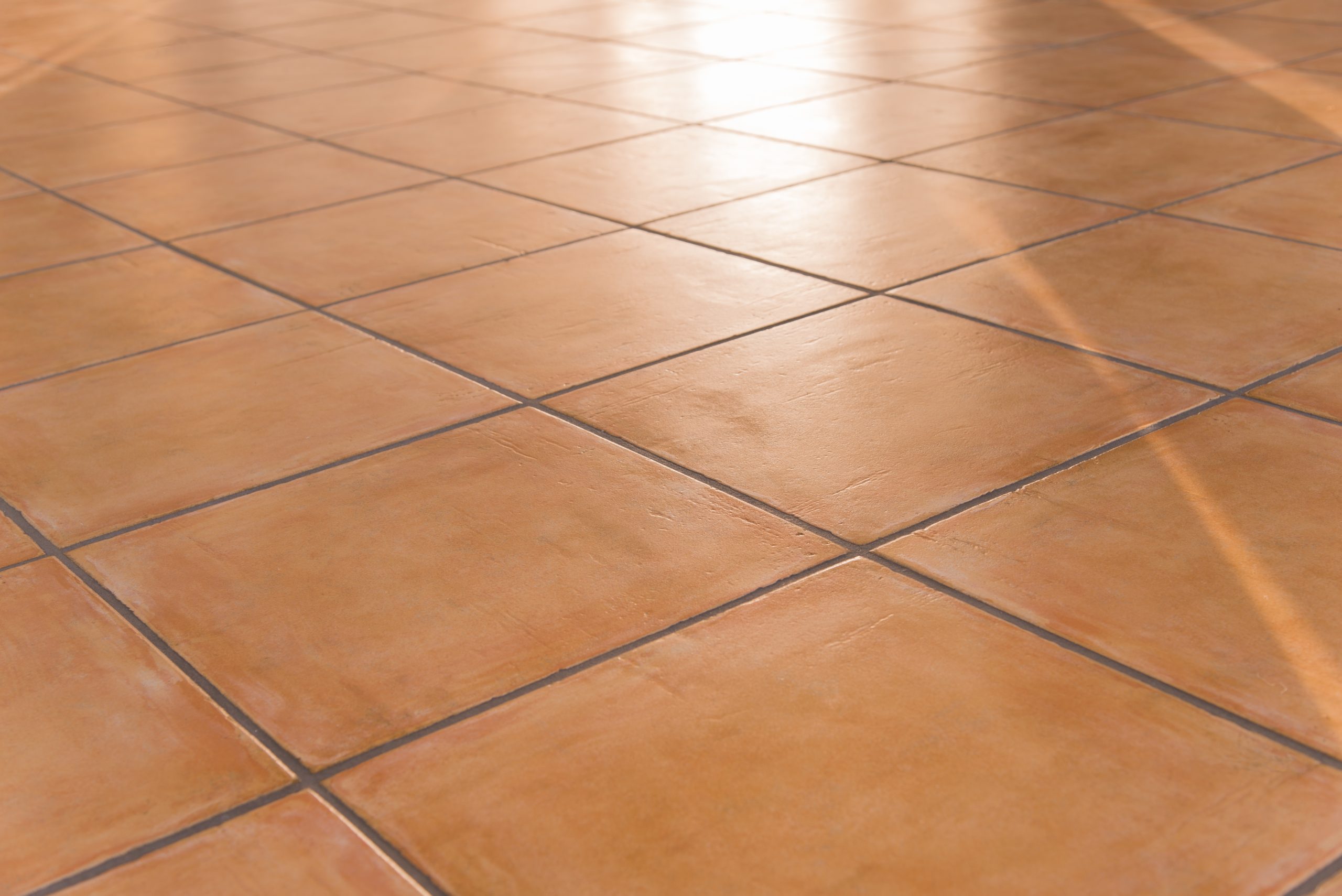 Think about flower pots, the ones made from a pinkish-peach material – that's terracotta. This material is a type of ceramic pottery and is used in many applications, including pottery, pipework, brickwork, and sculpting. The name 'terracotta' originates from an Italian phrase that means 'baked earth'; a name that makes the material's formation self-explanatory.
Terracotta tiles are made by baking terracotta clay to perfection before being finished, although the tiles are just as useful unfinished. The resulting material is a hard ceramic-like tile that is relatively easy to maintain, but requires specialist assistance for any thorough cleaning and restoration – that's where we come in.
We offer professional terracotta tile cleaning services, regardless of the type and finish of the tiles you need us to clean for you. Presto Cleaning Services use only the best tile cleaning products to help clean your terracotta tiles and, if need be, restore them to prime condition. Our tile cleaning experts have all the skills needed to clean, polish, and restore your terracotta tiles.
What sets Presto Cleaning Services apart from other tile cleaning companies is our strict customer-first approach to all the services we offer. When doing our work, Presto Cleaning Services always make sure to follow any specific instructions a client may have for their tiles to ensure that the utmost tailor-made service is rendered.
How we clean and polish terracotta tiles
Terracotta tile floors require a bit more care than other kinds of tiles. Because of their make-up, only certain types of tile cleaners can be used to prevent any chemical damage from occurring. Presto Cleaning Services know not to apply too much water to terracotta tiles when cleaning them, as well as to thoroughly rinse and dry-mop the tiles after the cleaning chemicals and/or sealer has been properly applied.
Hire a reliable terracotta tile cleaner
Our team of trained tile cleaning experts know what it takes to make your tiles shine again in no time. We enjoy adapting to any challenge that is presented to us, including thorough cleaning and polishing of your terracotta tiles. Oh, and we're suckers for tailor-made servicing. Get in touch with us to learn more!